Hi Mel
Just to let you know that the birthday celebrations for Mas were a huge success. Merrill Gardens had decorated the dining room in hummingbirds and draped the print on the wall. He thought the birds were the celebration, until they revealed the print. Mas was stunned and overwhelmed, and though the dining room was filled with residents, he couldn't stop staring at the photo. During the celebration, he kept going back and staring at it. It was super cute! Staff, residents and residents alike are all remarking at how beautiful the print is.
Thank you so much for your work to help make this very special moment happen. Mas is going to the dining room and sitting near his photo at least twice a day. This 100 year old man couldn't be happier!
Thank you so much!
Heidi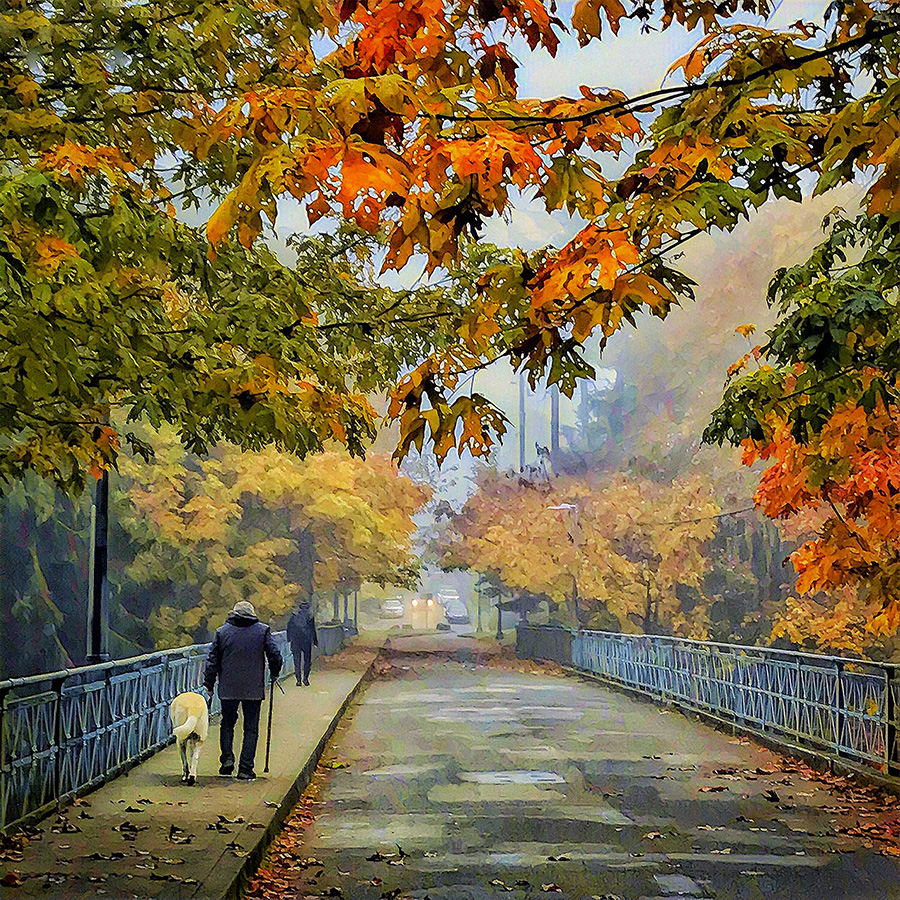 Heidi,
Thank you so much for letting me know about the celebrations and Mas's response to it all. It really sits on the wall nicely. I am thrilled to have been part of this journey. Some of my favorite images are what I call nice moments. And this is certainly one of them. And I am pleased to have honored Mas and Vinnie in this way. One of my goals for my work has been to make photographs that live forever. Perhaps this image will stand the test of time, much like Mas and Vinnie have.
Best,
Mel